Regular price
$143.00 USD
Regular price
$179.00 USD
Sale price
$143.00 USD
Unit price
per
20% Off Cyber Monday Sale
Sold out
Sustainable and minimal cardboard bed, made from the highest quality recycled Australian cardboard. Designed to suit all rooms and styles, the Yona bed is incredibly easy to set up, take apart and move around. It's also the most environmentally friendly bed base in the United States!
Will it hold me?

You betcha! Our Yona beds are so strong, it'll hold you, your partner and up to 33 other people (7040lbs in total).
Specs

Supported Weight
Twin: 3300lbs (~17 people)
Full: 5070lbs (~26 people)
Queen: 6170lbs (~32 people)
King: 6700lbs (~34 people)
California King: 7040lbs (~36 people)

Material
100% corrugated cardboard (a combination of recycled cardboard and original fibers from sustainable forestry)

100% recyclable

Dimensions
Twin: 36 x 74 in
Full: 54 x 74 in
Queen: 60 x 80 in
King: 72 x 80 in
California King: 80 x 80 in

Height of all beds: 10.4 in

Box dimensions & weight (shipped):
Twin: 63 x 10.9 x 8.9 in | 17.4lbs
Full: 63 x 10.9 x 8.9 in | 22.9lbs
Queen: 63 x 10.9 x 8.9 in | 28.4lbs
King: 63 x 10.9 x 8.9 in | 31.3lbs
California King: 63 x 10.9 x 8.9 in | 34.4lbs
Free & Fast Shipping

We offer free & fast shipping to 99% of American addresses.
30 Night Guarantee

We're so confident you'll love your Yona bed that we're happy for you to make up your mind over 30 nights.
View full details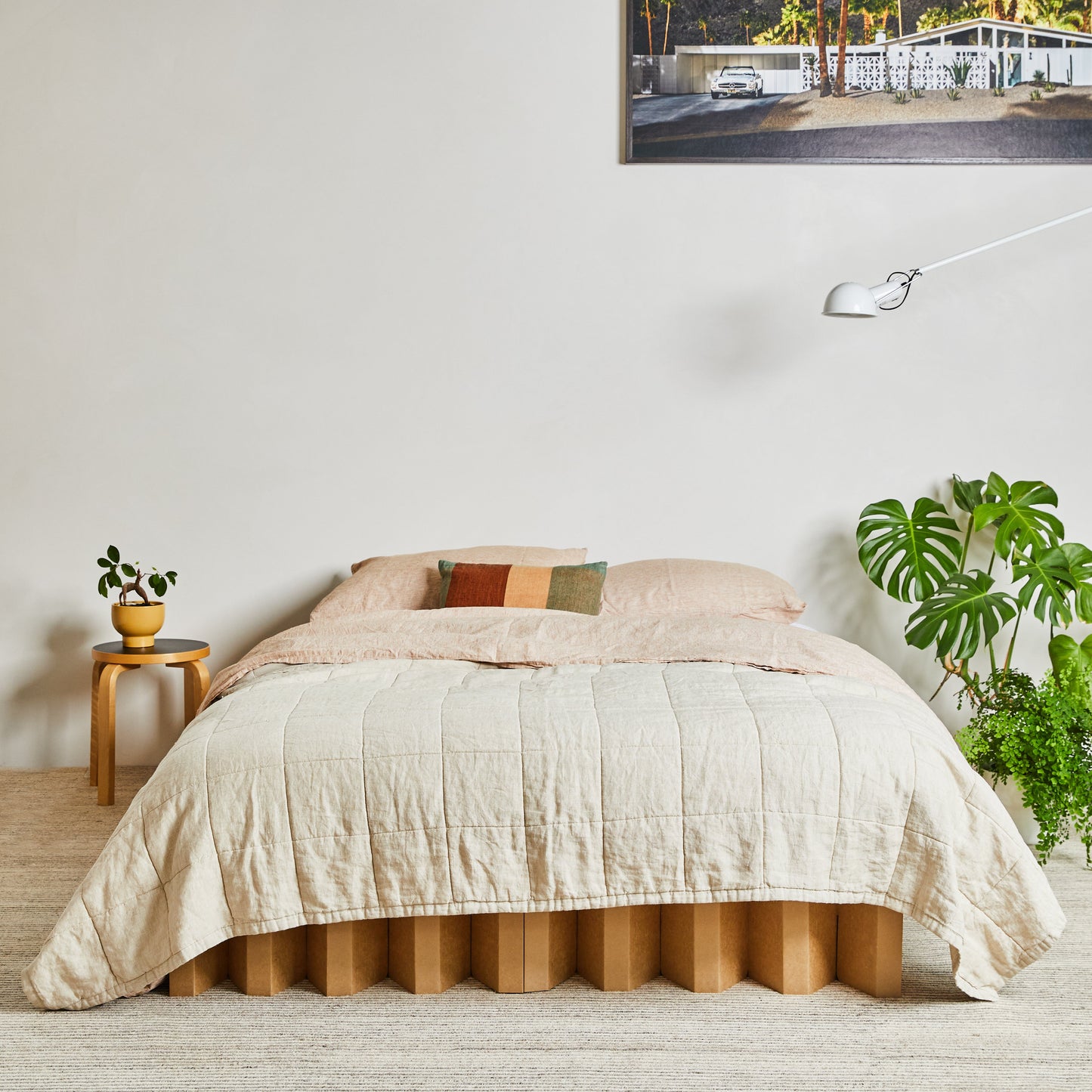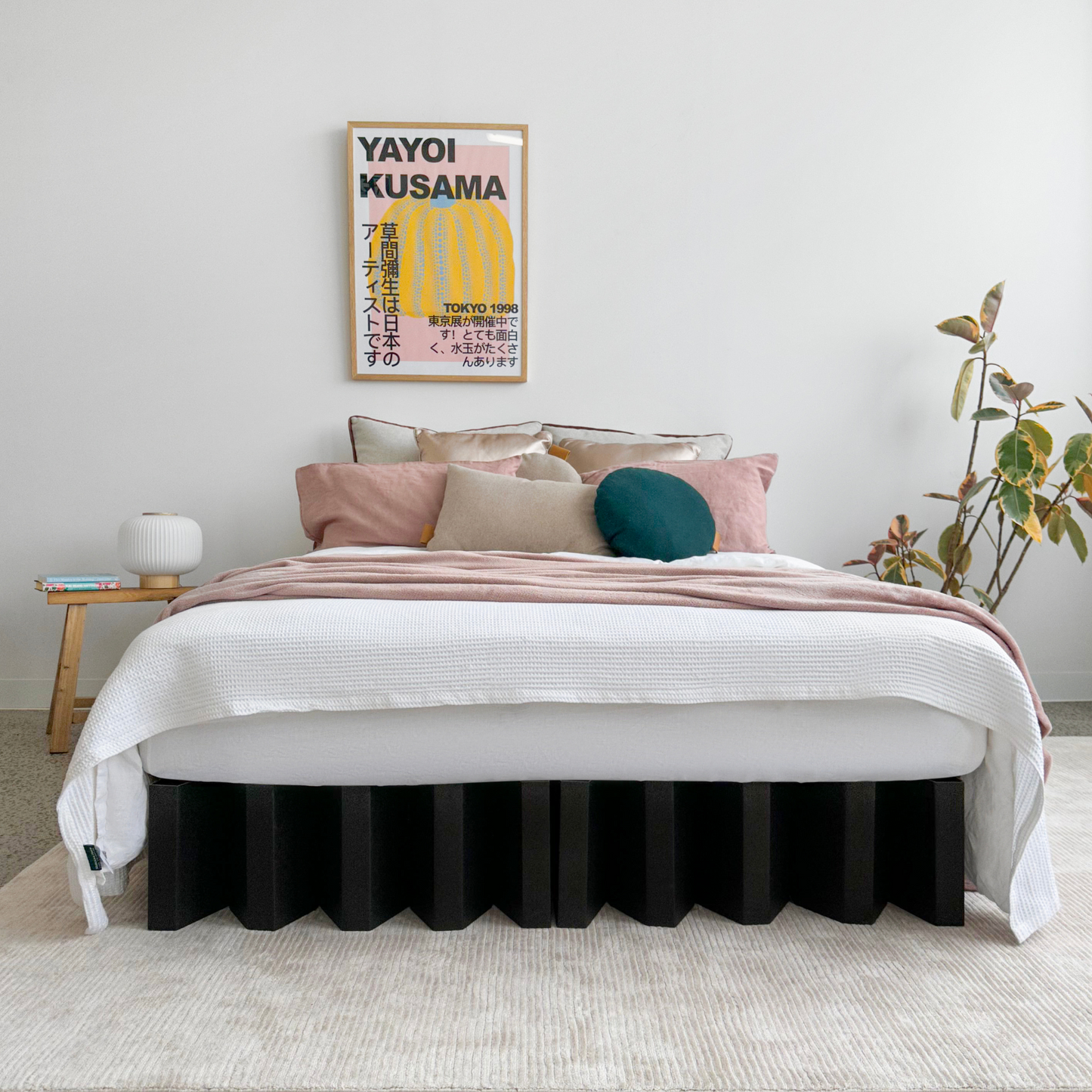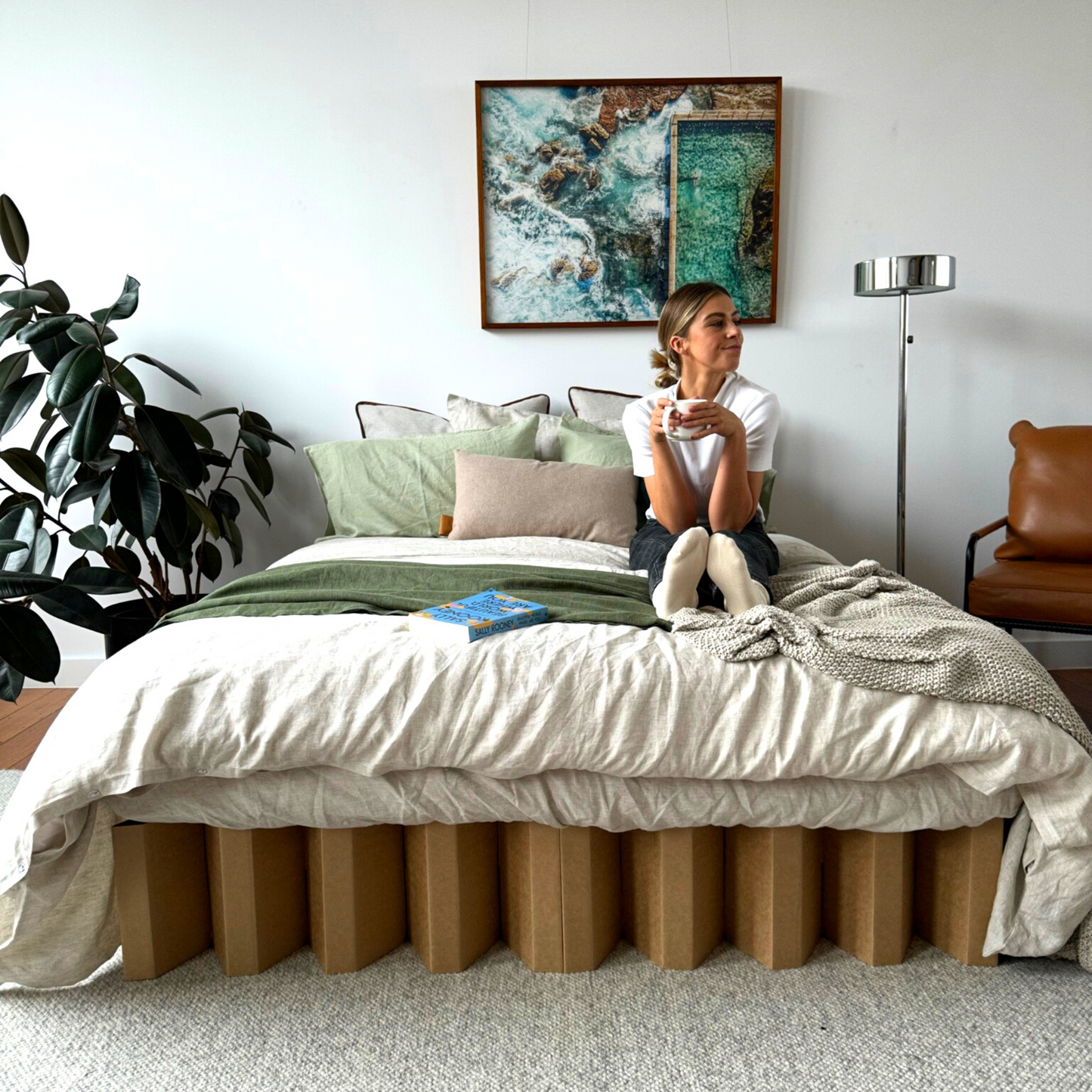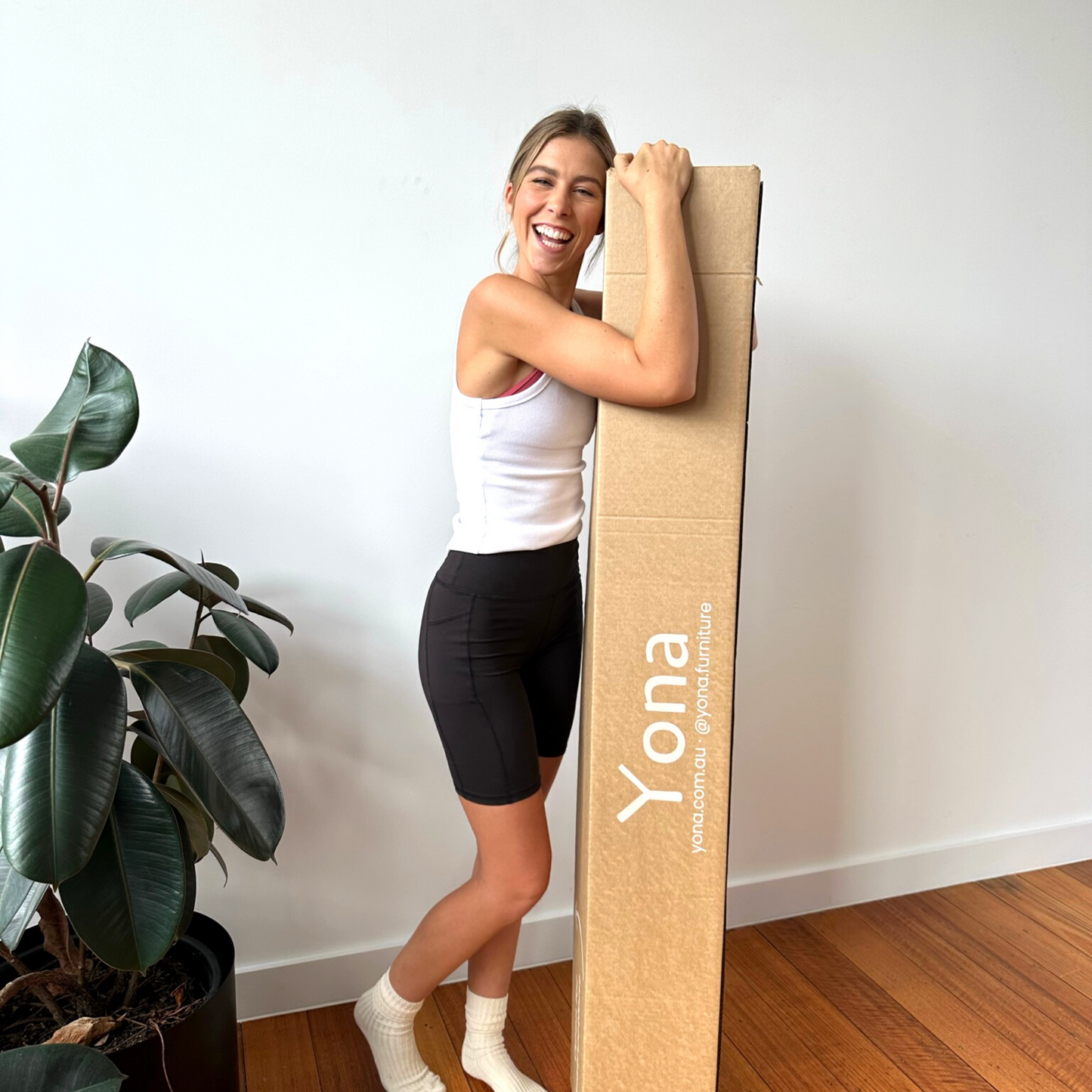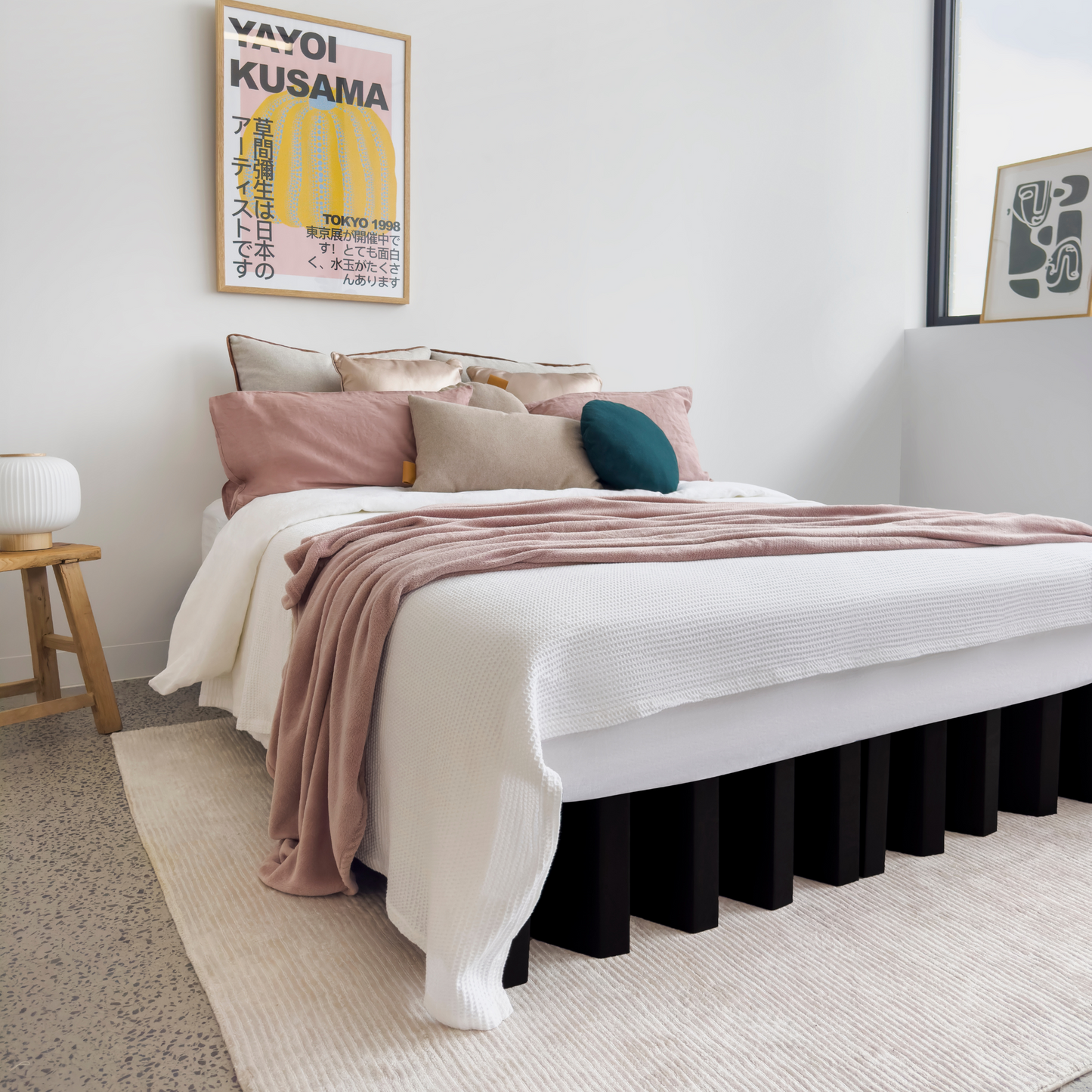 How the Yona bed works?
1. Pull your Yona bed out of the box

2. Place your mattress on your bed

3. That's it - make your bed and get cozy!
100% Sustainable

Easy No Tool Setup

Made With 💚 In Australia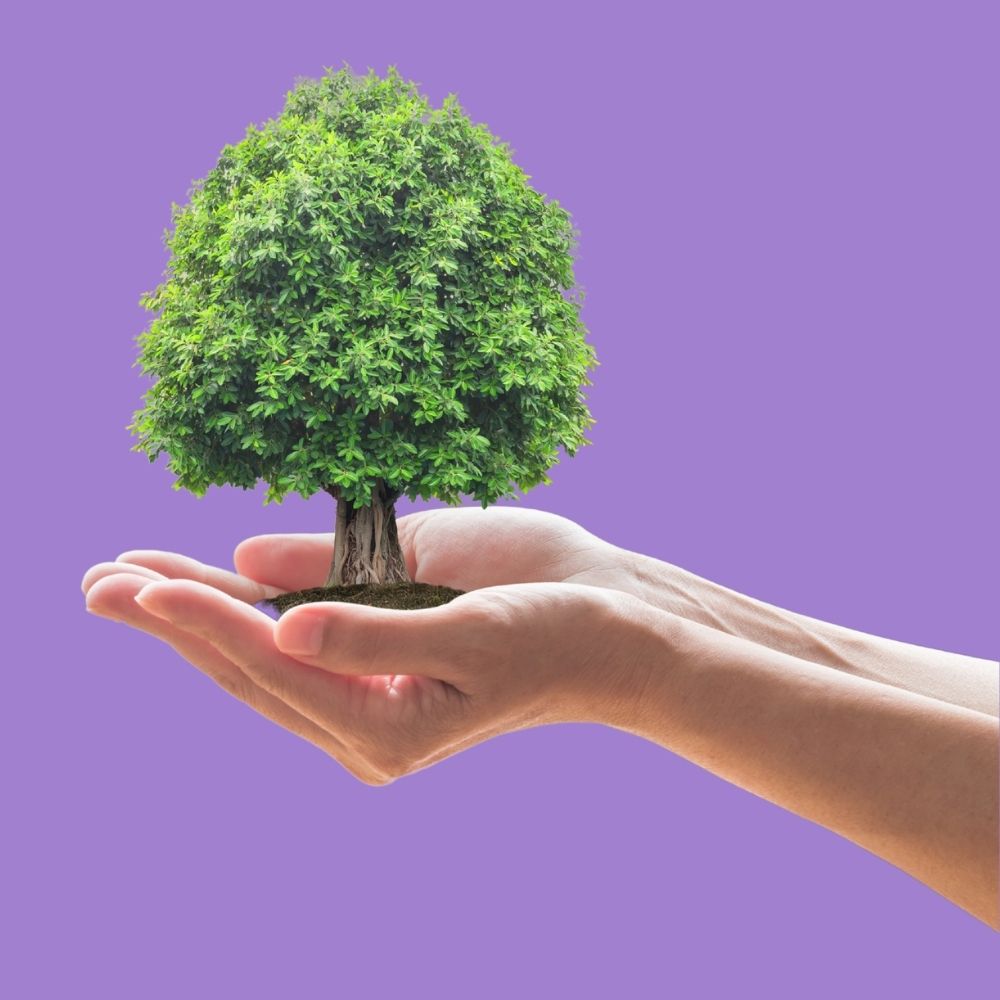 Sustainability at our core
Our cardboard beds are made up of 70% recycled fibres and are 100% recyclable.
Click below to read more on how we're changing the way Americans live.
Sustainability Mission
Amazing as promised!
The bed is durable and looks really nice. Not too hard to assemble, but for a queen-sized like mine, it may need two people to put the mattress on the bed without messing the two-part bed base.
Overall, I love how convenient it is to carry when moving while being so strong and at the same time, sustainable.
Brilliant idea!
Having just purchased a lovely new mattress, I needed to get a base, but am on a very tight budget. Also had moved into a very small studio apartment so needed something easy to set up, not super heavy and easy to transport. The Yona ticked every box!
Put it together on my own ikn about half an hour ( would probably be quicker with two people).
Have been telling everyone about it.
Wow!!!
Such an awesome product and possibly the best customer service I have ever received in my 70 years. I can't recommend Yona more highly. The bed and the people exceeded all my expectations.
Stronger than the friendship between Timone and Pumba
Categorically the strongest bed I've ever had. I have broken a lot of beds in my time, various scenarios, but I can honestly say this is the bed I've had the most confidence sleeping, jumping etc on in my life. Not to mention when all my bridges are burned and I get run out of this town, you can fold this bed up faster than you can say "Restraining Order". I don't know if this is a Pro or a Con but with the lack of a headboard you can avoid the obvious risk of entrapment and I don't have the luxury of storage underneath but I have found the honeycomb design handy for hiding some small precious items. 10/10 would reccomend
Amazing
I love this cardboard bed. It's super sturdy and awesome if you constantly move!
Cheap and easy
Not bad at all, I'm a bit unco so putting it together and stretching it out was a bit hard and fiddly but much easier than a normal bed base
Best Base Ever!
Not gonna lie, I was a bit concerned about the base being cardboard and holding weight. But this is the best base I've ever had. I purchased it for my daughter's bed and it's amazing! Considering purchasing another for my son. Highly recommend!
Frequently Asked Questions
Is it strong enough to hold me, my mattress (and my partner and/or pet)?

It sure is! Yona beds are made with an innovative, patent-pending design and some of Australia's highest grade (and most sustainable) cardboard.

We're very confident with our product, and we will stand by it no matter what. That's why we offer a 5 year warranty. Even if something does go wrong, we commit to making sure you have an outstanding experience, and will send you a replacement part, and even an entire replacement bed if necessary, on the house.
And what if I want to really test the bed with … ahem… some rougher activities...?

You do you! And you can have faith that the Yona bed is up for any challenge. We have tested our bed with every situation imaginable – and we mean every situation. Trust us - whatever you throw at the Yona bed, it can take it!

We're confident that the Yona bed can stand up to anything, so much so that if you do manage to do any damage to the bed with anything that can be loosely considered any sort of 'bed time activity', we will cover it with our 5 year warranty, all at our cost. We've got you covered.
Which mattresses can I use with the Yona bed?

Most regular mattresses that you buy in store or online are supported. Foam, spring, hybrid - no problems.

Heavy mattress are absolutely no problem either, Yona beds can hold thousands of kilograms!

We do support most specialty or custom-made mattresses, but please reach out to us over live chat or at hello@yonafurniture.com to confirm before purchasing.

The following popular mattress brands are supported, as well as almost all others:

- Tempur Pedic
- Sealy
- Serta
- Sleep Number
- Simmons Beautyrest
- Stearns & Foster
- Casper
- Ashley Sleep
- Purple
- Spring Air

And almost all other brands too! If you don't see your mattress brand on the list above, and you want to double check whether your mattress is suitable, feel free to reach out to us on live chat or hello@yonafurniture.com
Can I pack away & put out my Yona bed on a frequent basis, e.g. to use as a spare bed?

100%! While most customers use their Yona as their permanent bed, it can also be used as a spare.

Our beds are designed to be packed away very quickly when you don't need them, and set back up again when you do. Some of our customers even do this every day!

Additionally, due to the minimalist design, it takes up very little room when packed away.